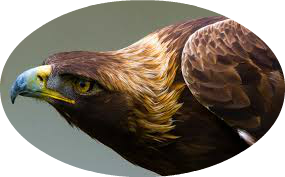 The golden eagle known as Flint, had been hunting a fox when it had bitten his wing, giving himself a sprain to his left wing. He had manged to get into a tree, he wasn't very high however.
Stupid fox, wish I could kill him again.
Flint thought to himself before looking around, he didn't care if his wing was wounded he would kill anyone who threatened him.
(Sorry its so short xD lol I hope I have gotten his personality right)